Personal Profile –
Jaleh
Nayyeri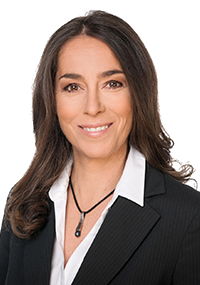 Jaleh is the founder and director of kommkontor21, a global training and coaching business based in Singapore and Germany, partnering with organisations and individuals towards developing personal potential.
Jaleh was born and raised in Cologne, Germany, and spent her early childhood in Iran. Later, she lived in the US and France before moving to Singapore in 2014. In 2007, Jaleh founded kommkontor21.
She has more than 180 hours of coach-specific training and more than ten years of coaching and training experience. She also holds a license from APOLLON University of Bremen as an Intercultural Trainer. Jaleh works with a range of precise and customised coaching methodologies and processing techniques. She helps her clients clearly define their goals and priorities, articulate desired personal and professional behaviours and structure the necessary changes. With her mindfulness, down-to earth-nature and sense of humour she opens the view towards future possibilities and thereby helps achieve lasting results.
Qualifications
Teaching degree (highest level) in Educational Science and Psychology (Universities of Cologne and Strasbourg, France); advanced degree in Business Administration (Universities of Cologne and Bonn); Intercultural Management and Communications (University of Bremen); Senior Life and Business Coach (DFC); Corporate Trainer, Coach and Consultant; IRC Licencee (IBI, Amsterdam); Lecturer at RWTH Aachen University; journalist and book author